Untangle Your Presentation & Connect
With
Your Audience
Get exposed to game changing communication skills at the ATD 2022 International Conference & Expo on May 15–18.
Connect with us at booth #1036

to get entered into our sweepstakes for the chance to win

$500!
You can also offset your carbon footprint when you visit us.
Get scanned and contribute to planting trees in one of our gorgeous national forests.
10 Scans = 1 Tree
It's time to sort out presentations. An effective presentation can: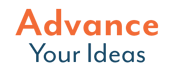 Presentations weighed down by data and jargon

make it difficult for other departments, businesses, or clients to understand your great ideas.

But iSpeak has solutions.
We offer big ideas and useful tools to improve your team's public speaking skills. Our tested methods and accomplished instructors have helped thousands around the globe and they can help your team too.
Our courses will improve your:
Influence – Making an impact without formal authority.

Messaging

– Building a clear central message with your data.

Leader Presence

– Exuding confidence in front of any audience.

Corporate Storytelling – Creating digestible narratives from complex ideas.

Data Visualization – Communicating results with engaging visual aids.
Additionally, iSpeak's 2-Hour Master Classes and Coaching Services are flexible, timely options that can immediately improve your team's communication skills.
Let's connect! Learn how iSpeak can help you engage with your audience.